Fine Insurance, a division of Greenfield Insurance Services has worked hard to establish a sound reputation. As independent Insurance Brokers, we pride ourselves on being able to offer our clients a committed level of service together with a sound technical approach to problem-solving.
Greenfield Insurance Services, is based in Canterbury House, Botley Road, Park Gate, Southampton and was set up in 1989 by Stephen Greenfield, whose career in the industry spans almost 42 years. Stephen qualified as an Associate of the Chartered Insurance Institute in 1976 and is a Chartered Insurance Practitioner.
"With our years of experience dealing with High Net Worth Insurance, the partners and staff at Greenfield Insurance Services fully understand and appreciate the standard of service and individual attention that our clients need in order to ensure that their Insurance arrangements meet their needs"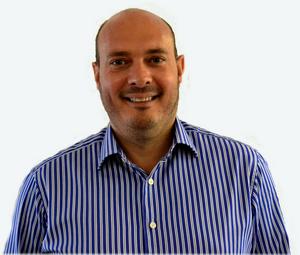 Partner James Mant, joined Greenfield Insurance services in 2000. During his 19 years of insurance broking, he has nurtured long term working relationships with both High Net Worth clients and Business clients. James's specialist area is high value insurance for private clients and has extensive experience in providing clients with a wide range of handpicked policy insurance covers to suit their requirements. James is the first point of contact in the event of an emergency outside office hours for our high value clients.
"Having an out of hours contact point demonstrates our total commitment to our clients' wellbeing in a time when they really need our help the most, I believe this is a unique service within the High Net Worth Insurance Sector"
Our team of insurance advisors who support and underpin the level of service that we offer you have many years of experience in the insurance industry with specialisms in high value insurance, high networth insurance and commercial claims. Our team will ensure that you have the appropriate level of cover for your home or business (or both!).
Our Commitment to You
As specialist high net worth and business brokers we have set out our customer charters to demonstrate the level of service we provide and you expect.
Executive Home Cover Service Charter (High net worth clients)
Greenfield Customer Charter (Business Clients)
If you need insurance with a superior customer service, call us today on 01489 579808. Or contact us via our website.