Insurance for art – you're in safe hands with Greenfield
I trust them. When you have that bond of trust why would you want to take your business anywhere else?

Mark Roberts
Insuring your art is easy with specialist art insurance from Greenfield Insurance Services.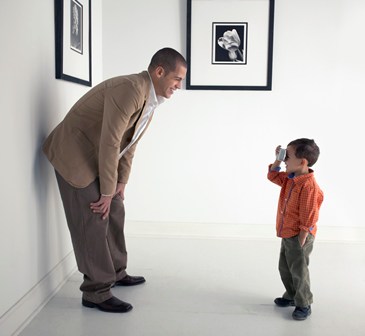 Greenfield is a leading art insurance broker specialising in cover for fine art. We can tailor a specialist policy to cover individual pieces or fine art collections, or provide insurance for art as part of your wider home insurance policy.
For details of our standalone art insurance policy click here.
Art Insurance with Home Contents
We provide insurance for art for a wide range of cherished possession, including paintings, sculptures, antique furniture, ceramics, engravings and glassware.
We offer free, no obligation quotes to find the best insurance cover for your art collections, and if you decide that Greenfield is the best choice for you, your dedicated account handler will be there for you throughout the lifetime of your art insurance policy. If the worst happens and you need to make a claim, we'll make sure you get a full and fair settlement.
We have a wealth of fine art insurance experience and work in partnership with specialist art insurance providers to source the best quality protection for your art collection.
What will our art insurance and home contents policy cover?
Our policies are as individual as your taste in art, and we'll work with you to tailor your art insurance to your collection. Here's an example of the protection you'll get with our best selling insurance for art product:
Accidental damage, loss and theft of art
Death of artist cover – up to 200% of its sum insured and up to £100,000 in total
Defective title up to £25,000
Single item limit – £25,000
No excess for fine art and antiques
Art loss register – a service that continues to trace works of art after a theft or loss
Extended replacement cover – we'll pay you more than the sum insured if you've had a validation or a valuation – up to 150%
Partial loss or damage to art and antiques – the policy pays the cost of restoration and any residual depreciation in value
New purchases – within 60 days up to 25% of the total sum insured under this section
As a combined art and home insurance, our job is to tailor an insurance package for your home and lifestyle, not just your artwork. Cover can include:
Contents over £2 00,000 in value
Asset Protection worldwide
Financial Loss
Emergency & Personal Assistance
Wealth Protection
Sporting Activities
To discuss your art and home contents insurance requirements, or for a free no obligation quote, just fill out the form now and we will call you back.
We will also keep you abreast of any other offers, tips and news. Although, you can unsubscribe anytime at the bottom of each email.
Alternatively you can call us on 014894 579808 and speak to Christina or Lita in our Private Client Team.
Why use an art insurance broker?
Fine art insurance cover explained