Technology is constantly enhancing customers' travel experiences
From virtual reality to high-speed vacuum trains, more exciting developments are on the horizon
From the introduction of online bookings and e-tickets, to a wealth of in-flight entertainment, technology is making travel easier, more comfortable and more enjoyable.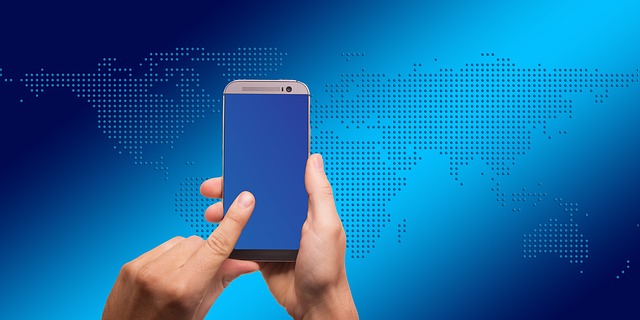 Finding your perfect getaway
It was not that long ago that holidays were booked by visiting a travel agent and flicking through a stack of colourful brochures. Today, you can find, compare and book everything via the internet without speaking to a single person. In fact according to ABTA, 74% of people now book their holidays online.
As we develop better ways of analysing the vast amounts of personal data that exists online, internet booking services are expected to become much more intelligent.
Imagine a virtual travel agent that recommends your ideal holiday by simply connecting with your social media account. By analysing previous bookings, it could even anticipate the finer details – such as your preference for first class on long-haul flights and economy on short-haul, or that you only book hotels within walking distance of the town centre.
If you're not willing to place complete trust in a computer algorithm, then why not try before you buy? Advances in virtual reality (VR) technology are making this possible. Companies such as Thomas Cook and Marriott are already trialling immersive virtual travel, which could enable customers to experience a destination before committing to book.
And, for those who dislike long journeys or pushing through crowds at tourist hotspots, then VR could even offer entire holidays from the comfort of your home. (Think of Arnold Schwarzenegger getting a memory implant in the 1990 film Total Recall – let's hope we're not heading that way!)
Getting to your destination
Technologies such as online check-in, printable e-tickets, and electronic passports, have all made travel quicker, easier and more convenient.
Holograms seem to be the next technology of interest, with holographic virtual assistants being adopted by airports and travel hubs across the globe, to provide instructions, offer directions and even answer questions. Holograms could soon feature at multiple stages of a traveller's journey, from airport security to shopping in duty free.
Despite easier check-ins, a flight from London to New York will still take eight hours; scientists are therefore researching new and faster transportation methods.
The Hyperloop is one concept that is hurtling towards reality, after the Slovakian government recently agreed to look at building a working system. This technology – which features a train-like pod travelling through low-pressure tubes – is thought to be capable of speeds up to 760mph, cutting in half the travel time of a London to New York journey.
Home away from home
With smartphones and wearable technologies becoming increasingly commonplace, hotels are considering how these devices can enhance guests' experiences.
A handful of hotel chains have recently introduced apps that enable your smartphone to become your room key, allowing you to skip check-in entirely. In the future, these apps are expected to include even wider functionalities, from controlling room temperature to ordering room service.
Human interaction is likely to feature less and less; from room service delivery robots to robotic bartenders, the travel industry is looking at exciting and novel ways to use automation to meet customer needs.
Out and about
We now have smartphone apps to calculate exchange rates, act as guidebooks and translate foreign languages. With European data roaming charges due to be abolished in 2017, apps such as these are expected to become must-haves when visiting new destinations.
Companies such as Uber and Zipcar have now made it easier to find and hire transport wherever you are in the world.
With driverless car technology progressing rapidly, future travellers may soon have entire fleets of driverless vehicles to summon at the touch of a button. Mercedes, for example, is currently developing a line of self-driving luxury limousines.
If you prefer to take a more pedestrian route, then the new Segway robot could be the answer. In addition to acting as a personal mobility device, it can also analyse its surroundings, function as a tour guide and even take on the role of personal photographer.
Stay ahead of the curve
As technology evolves to enhance our travel experiences, so too do the risks associated with domestic and international travel.
From political uncertainty and terrorist incidents, to cyber crime and the theft of personal data, travellers are looking for a way of staying up-to-date with local risk information and guidance.  There are smart phone apps now that will do just that, providing invaluable travel information, from local languages and currencies, to security advice and tailored alerts about emerging risks in their location.
Regardless of the risk, the best prepared traveller will have the right travel insurance in place, covering their luggage, medical expenses and cancellation among many other things.
Whether you are a hi-tech or low-tech traveller, if you need travel insurance, get in touch with us at Greenfield Insurance Services on 01489 579808.
Article source: Zurich Insider