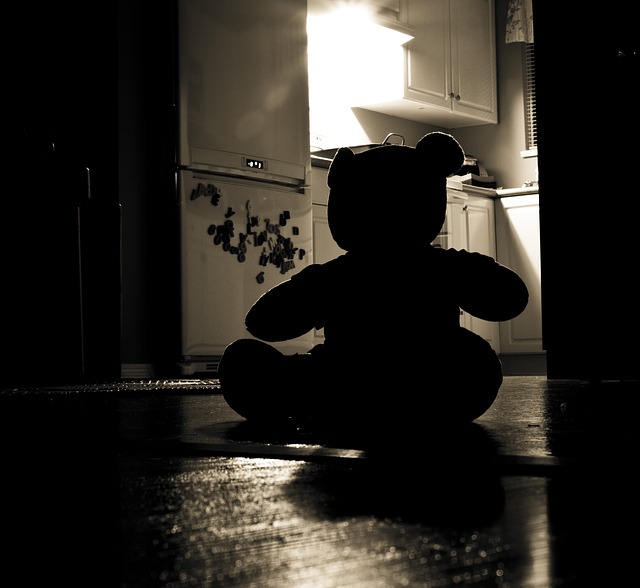 With the clocks going back this week, we may be turning our thoughts to colourful autumn walks by day and cosy winter nights but for burglars, darker nights spell a season of opportunity.
Recent research by The Co-operative Insurance have shown a 38% increase in home insurance claims in the five months after the clocks go back*.
Whilst we may be carving our pumpkins and roasting our dinners, the thieves are out looking for easy targets under the cover of darkness. Not only does the dark make it easier for them to go unnoticed, it makes it easier for them to spot unoccupied houses.
What can you do to protect your home over the winter?
Paul Golley, from Northants Police, fire prevention and community protection team, has issued some sound advice to take a good look around the house and garden to make sure everything is in order and ready for the winter. Paul says
If you can, try and get into a regular routine around crime prevention. You can significantly reduce the chances of being targeted by thieves if you have effective security procedures at home.
Paul also encouraged people to think of security from a burglar's perspective, adding:
Think about the climbing aids – things that a burglar can use to break into a property. Are tools and ladders are locked away securely or could a burglar easily get their hands on them? What about the quality of your doors and windows and the locks – are they strong enough?

Most burglars do not want to be challenged and want to be in and out of a property as quickly as possible with the biggest pay-off. Your security arrangements should be designed to slow them down and maximise the chances of them being caught. Better still, put them off trying to break-in in the first place.
Here are some useful tips for keeping your home and property safe during the autumn and winter:
Leave a light on in more than one room, upstairs and downstairs.
If you are away or not home until late, use a timer switch to operate the lights as it starts to get dark – change the times that the lights come on, to create the illusion that someone is moving around inside the house. Plug-in dusk-to-dawn lights are also popular.
Make sure your door is well lit and fully visible from the street – dusk-to-dawn lamp adaptors are available from DIY stores. Ideally install exterior security lights at the front and back of your property.
Keep shrubbery and hedges at the front of the house pruned to below one metre – remove any cover for a burglar to work unseen and give your neighbours every chance to spot something suspicious.
Keep curtains closed at night – if you are away, ask a trusted neighbour to close them for you, and open them again in the morning.
Check existing lighting is in good working order and replace any faulty equipment – remember to check batteries in torches and smoke alarms.
Do not leave car keys or house keys in reach a letterbox.
Ensure sheds and garages are secure
Both when you're at home or when you go out, make sure you lock all external doors and close, and ideally lock, all windows when you're not in the room – approximately one in four burglaries still happen because doors have been left unlocked or windows left open.
Don't give thieves the opportunity to strike this winter. If you need more advice on protecting your property or want to discuss what home security improvements you can make, please get in touch with our Executive Home Cover team at Greenfield Insurance Services on 01489 579808.
* Claims data analysed from 2013, comparison between 5 months preceding the end of daylight savings time and 5 months after.
Read more – Tips for looking after your home as it turns cold