Looking for a business insurance package that will protect your livelihood, no matter what troubles you encounter?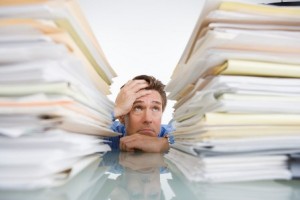 Unless you're in the insurance game yourself, I'm guessing you are too busy running your own business to have the time needed to seek out the best insurance package.
It's not a matter of getting the cheapest quote, you need to determine the amount of cover you need, understand the risks you face, the legal requirements and have the correct covers and clauses applied.
Without the correct insurance in place, it's not just your business at risk, it will impact your employees, your clients and your family if it all goes wrong.
But there's no need to panic buy when it comes to renewal and choosing the first cheap policy you find online. Your business is unique and so are your insurance requirement.
Do you and your business a favour and get your insurance right. If you can't afford the time to shop around for the best package, then deal with someone who can do it on your behalf.
That's where we come in.
We are Greenfield Insurance Services, an Independent Insurance Broker based in Southampton, Hampshire and we have been arranging Insurance since 1989 for clients nationwide. Our Managing Partners, Stephen Greenfield & James Mant have a combined Insurance experience of 66 years bringing a wealth of understanding and knowledge which can be applied to the benefit of your business.
So what can you expect from us?
Our customer charter pledges the levels of service you can expect:
All Business clients will be deal with a managing Partner of Southampton Insurance Broker Greenfield Insurance Services – ensuring principal to principal levels of service & advice
On site client meetings are encouraged when reviewing your Insurance – this ensures we arrange the right levels of cover and the best possible premium
We will advise on the cover best suited to your needs and circumstances
We will handpick the best policy to meet your needs and requirements
We will explain in plain English what the policy covers and the options available to you
We will ensure that you are made aware of any policy restrictions, excesses & theft protection requirements as applicable
We will issue documentary evidence of cover provided immediately cover is arranged
We will guarantee that your interest will always be our first priority
What can you expect in the event of a claim?
As independent insurance brokers we will assist on all claims negotiations right from the initial reporting of the claim through to dealing with on site loss adjusters and negotiating settlement with insurers. We will see the claim through from notification to settlement.
On this website we share all our years of experience to help you look after your business and make the right decision when it comes to insurance. Whether its tips to lower your premiums, what types of cover you need, how to protect your business premises or what to do in the event of different claims. Use our search box to find what you are looking for or select the categories below to read the latest posts:
Visit our main site Greenfield Insurance Services to find out more details about the types of insurance we offer or to obtain a quote online.
If you like what you see already and just want to talk to someone, give James or Stephen a call now on 01489 579808 or use our contact form and we will call you straight back.