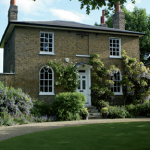 At EXECUTIVE HOME COVER* we are firmly of the opinion that you require and deserve a firm commitment as to how your Insurance arrangements will be dealt with and what will happen in the event of making a claim under your Policy. We therefore have great pride in setting out below the standard of service you will receive from Executive Home Cover.
We will provide independent and unbiased advice on the Policy best suited to your particular need.
We will hand pick the best policy to meet your individual needs and budget.
We will assist and offer advice on calculation of your sums insured.
We will arrange a home visit (if practical) to discuss your requirements and sums insured.
We will assist in the preparation of an asset register and provide advice on the recording of the details of your assets and photographs which will assist with the smooth settlement of a future claim.
We will explain in Plain English the policy covers and options available to you.
We will explain the implication of any specific Policy condition or warranty (should there be any) that may apply to your Policy.
We will, in the event of a claim advise you on how to proceed, assist in the presentation of the claim to the Insurer and negotiate with the Insurer or their Loss Adjusters regarding settlement, should this prove necessary.
We will keep you informed of the progress of your claim in order to ensure that you can manage your expectations with regard to claims settlement.
We will assist you in the event of Risk Improvements being required by your Insurer.
We will explain these requirements in plain English and guide you through the process of compliance.
Lastly
The Partners guarantee that your interest will always be our first priority.
Stephen Greenfield ACII & James Mant
Managing Partners, *Executive Home Cover – A Division of Greenfield Insurance
Download a pdf of our Service Charter