Thinking about proposing this Valentine's Day?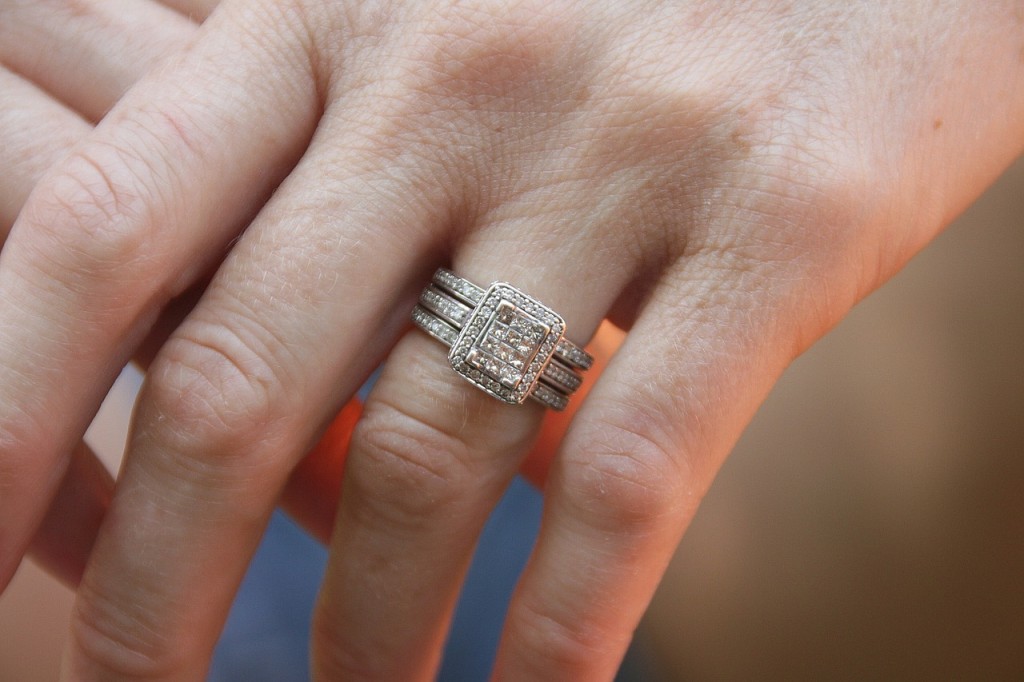 It's almost taken for granted that diamonds will be involved but before you splash out have you ever wondered how the whole tradition of engagement rings began?

Our use of rings, goes back as far as the Stone Age when cavemen tied cords made of braided grass around his chosen mate's wrists, ankles and waist to stop her spirit from running away.  To demonstrate his softer side he also bound himself to her to symbolise their spirits merging together.

Egyptian remains have been discovered with silver and gold wire rings wrapped around the same finger we use to this day. This particular finger was, at one time, believed to contain a vein that led to the heart (the vena amoris).
It is not until Roman times that the history of the engagement ring can be reliably traced. Roman brides were given two rings, an iron one to wear at home whilst attending to household chores and a gold ring which was worn in public. 
The first, well documented use of a diamond engagement ring comes in 1477 when Archduke Maximilian of Austria proposes to Mary of Burgundy with a ring that was set with thin, flat pieces of diamonds in the shape of an 'M'. 
Cecil Rhodes formed the DeBeers Mining Company in 1880 and within a decade controlled 90% of the world's diamond production. Afterwards, diamonds become affordable to everyone and not just the aristocracy. It wasn't until the DeBeers campaign of 1947 when the slogan "A Diamond is Forever" was introduced that diamonds became seen as essential – as in 1939 only 10% of engagement rings had diamonds but by 1990 it was 80%. 
It was also DeBeers marketing department who were responsible for the idea that a man should spend a certain proportion of his wages on the diamond. In the 1930s they suggested the equivalent of one month's wages but this was soon doubled to two months' in a bid to increase sales. 
Perhaps the popularity around this period for expensive rings can be explained by a change in the law. Until 1935 a man could be sued for breach of promise if he pulled out of an engagement. Monetary damages were awarded for emotional distress and loss of marriage prospects, these damages were greatly increased if a certain level of intimacy had been reached! After the law was repealed in 1935, marriage was still the only sound financial option for the majority of women; an expensive engagement ring would give a source of financial security to the proposal. 
So, it is not just about romance but then perhaps such a serious question, requires not just serious thought but also a significant gesture.
If you intent to pop the question this Valentine, don't forget to update your insurance and make sure the engagement ring is covered.  Check out our tips on getting the right insurance for your engagement ring.