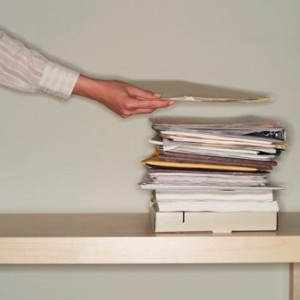 As we turn into a New Year it seems like an appropriate time to review our finances of which Insurance is a significant cost, particularly if you are lucky enough to own items of high value or a substantial property.
With flooding on the increase and recession led claims such as theft on the increase insurers pricing can change dramatically in a 12 month period. So don't get caught out by your insurance renewal.
As your "man on the inside" and having been an Insurance Broker for 21 years here are my top tips on how best to deal with your insurance renewal.
Allow plenty of time to review your insurance, my suggestion would be to start obtaining quotes 30 days ahead of your renewal date.
When reviewing your insurance have your present schedule in front of you – this will provide the information needed and save you time
Be aware that no two insurance policies are the same.  Compare the excesses, the cover limits, the risks covered and the clauses.
Make sure you answer all questions accurately as mistakes can result in your claim not being paid – this would include claims history and financial history.
Ask about the insurer you are looking to insure with – are they UK registered?  Recently 3 Gibraltar based insurers have gone out of business and these insurers provided UK Insurance cover.
Compare the cover first, and then look at cost. Look for value for money rather than the cheapest, most products we buy are cheap for a reason.
Most importantly look at what's not covered, these exclusions are the ones which will result in the insurer being able to get out of paying your claim and it does vary from insurer to insurer.
If your insurance is not due just yet there is no harm in carrying out some research now as this will save you time later and it may highlight some aspects that you were not aware of on your present policy such as an exceptionally high excess.  And now is a good time to make sure any new sales purchases made or gifts received over the festive period are included in your current cover.  Are your current contents insured limits sufficient?
At Greenfield Insurance Services we are happy to review your insurance now even if your renewal date is later in the year.  Checking through policies and comparing covers is not the most exciting prospect for everyone (and that's speaking as a broker!) so let us do the mundane stuff for you.  Don't put off your insurance renewal and end up just going with the same cover because you have no time to do anything else.
Call us now on 01489 579808 or contact us via our webform and let us help you with your insurance renewal.