Memorabilia collectors got their chance to own a piece of London history this week when a collection of famous London street signs were auctioned off.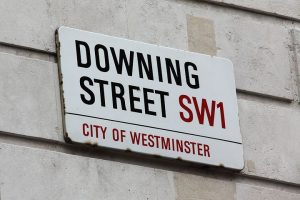 The upgrade of the signs in the capital by Westminster City Council and London Transport, meant the old signage from the 1990s was on the market for any willing buyer.
The sale, which took place on 21st May, far exceeded expectations.  The Downing Street sign sold for £7800, over £6000 above the estimate of £1500, whilst the Abbey Road sign fetched £4350.
A collection of black aluminium finger signs which have directed tourists to world famous landmarks in the capital also went under the hammer at Summers Place Auctions in Billingshurst, West Sussex, and fetched £4,200.
And if you missed out on that, how about getting your hands on an original Bond watch?  A very lucky bargain hunter discovered the timepiece at a car boot sale for £25.  The geiger counter watch from the hit film Thunderball, was made by luxury Swiss watch firm Breitling.  It helped James Bond locate stolen atomic weapons during underwater scenes in the 1965 film.
The watch is due to be auctioned by London auction house Christie's in its Pop Culture Sale on June 26th, with an estimated sales price of £60,000.
One-off items like these inspire all types of buyers – art collectors, memorabilia collectors, history fans, film and music lovers and of course investors.   The market for memorabilia continues to remain strong whatever your incentive to own a piece of history.
Owning Your Own Piece of Memorabilia
If you are lucky enough to own an item of memorabilia, make sure you get it properly valued and check it is covered on your home insurance.   And check out our tips on taking care of your memorabilia.
Greenfield Insurance Services have arranged insurance for memorabilia and collections since 1989. For more advice or to get a quote, click here.