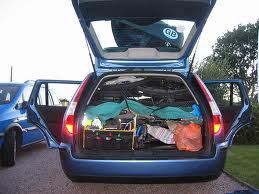 In the rush to make the most of the UK unseasonably good weather, you might have booked yourself a great staycation this year but have you asked yourself…
Do I need travel insurance for UK holidays?
The heat is on and if you're one of the people planning on holidaying in the UK this year or perhaps thinking ahead to next year, you might think of travel insurance as an unnecessary extra cost to your holiday.  We've got the NHS so you don't need medical and the rest is covered on your household insurance.  Or so you think!
Here's 3 good reasons why you should have travel insurance for UK holidays.
Cancellation insurance
Events do happen and you may find yourself having to cancel, cut short or change your holiday dates due to illness or sadly bereavement.  Holidays at home can be just as expensive, and if you've booked that holiday cottage or hotel for the week and have to cancel, you may be left very short of pocket without insurance.
Missed or delayed departure
Just because you are staying in the UK, doesn't mean transport isn't involved and missing your train, ferry or internal flight through circumstances beyond your control could ruin your holiday.  Check the small print to find out what is and isn't covered.
Personal belongings
Many people wrongly believe that if they lose their personal belongings in the UK, they will be covered under their house policy.  Yes – if you've taken out a comprehensive home insurance policy that specifies cover outside your home with realistic sums insured (of course we can advise you on the best policy for this).
But for many, their home insurance has very low limits and many exclusions.  The fact is, when staying in the UK, you're far more likely to take more with you on holiday – bikes, gadgets, sports gear, camping equipment, clothes, jewellery, the kitchen sink… Without the dreaded luggage allowance and needing to fill that extra bit of room in the boot, all that paraphernalia means you've got a much higher exposure to risk and larger sums involved if things do get lost, damaged or stolen.
So if you think you may not need UK travel insurance, think again.  Your situation is unique so we would recommend speaking to your insurance broker to make sure all you and your personal possessions and gadgets are covered whilst travelling in the UK through either the right UK travel policy or your home contents insurance.
For more information or to get a quote for UK travel insurance, call us now on 01489 579808 or contact us via our webform.