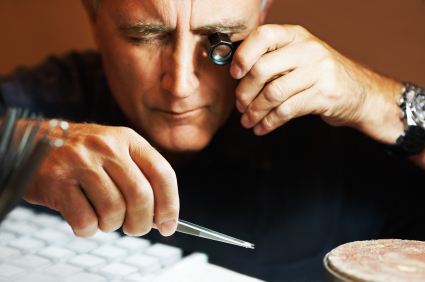 We all love our jewellery! This may be for sentimental reasons or the fact that it provides a feeling of achievement and of course, you may just like it for how it looks. But what about the valuation of jewellery? How do you assess the value to you?
When considering the valuation of jewellery, unfortunately of course it is impossible to place a value on sentiment but of course it is easy to obtain a valuation for jewellery in respect of its material value. However the reason why we need to seek a valuation for jewellery may impact on how and what the amount of the valuation is.
Valuation of Jewellery to Raise Extra Cash
It may well be that a valuation of jewellery is required with a view to raising some extra cash. We are all very familiar with the many adverts that currently invite you to sell your old gold and any monies raised by this method will not be representative of the current retail value of the item in question. Amounts offered do vary so it is worth talking to as many buyers as you can. Don't be afraid to approach your local jeweller as experience show they may offer the best valuation of jewellery and gold should you wish to sell.
Valuation of Jewellery for Insurance
The most common reason for seeking a valuation of jewellery is for Insurance purposes and in this case the valuation should reflect the replacement cost of the item at today's retail cost. This figure may well be considerably different to the second hand value.
In the current economic climate the valuation of jewellery and gold has risen considerably and has been much publicised. However the impact of these increases are often overlooked by owners and this may mean they would suffer a considerable financial shock if the item is lost, stolen or damaged. It is also likely that an increase in the valuation of jewellery of which the owner is not conscious may make them more vulnerable to theft and violent crime if they do not take increased precautions in respect of the increased valuation of their jewellery.
Where can I get a valuation of jewellery?
Many people are very cautious about obtaining a valuation of jewellery due to the perceived cost of the valuation. Costs do vary and it is worth seeking quotations from as many sources as you can from competent valuers before making your decision. The majority of valuers will supply a writen valuation and photographs to support this and the benefits of this service should not be under rated.
Many jewellers offer valuation days where an expert is on hand to value and photograph your favourite items.
For a full list of companies that offer valuations and valuation days in your area, try the The Guild of Valuers & Jewellers website or the Institute of Registered Valuers.
Lastly, keep your valuation of jewellery in a safe place and if appropriate forward it to your Insurer as you may well need to amend your Insurances in line with the valuation of jewellery.