Running a business is tough at the best of times and, with the best will in the world, for any business it can be virtually impossible to avoid accidents in the workplace, they are part of life.
Obviously, we are not condoning a flagrant disregard for health & safety. Thought, care and attention, appropriate policies and ongoing monitoring should all be part of business routines for any business employing staff, but dangers and potential consequences increase in an industrial or construction workplace setting more so than in an office.
Not only is Employer Liability Insurance compulsory for virtually all businesses by law, it makes sense to have it in place in any event, since personal injury claims have unforeseen consequences, can result in a claim which, without insurance, could put your business out of business, and are incredibly stressful and time consuming to deal with.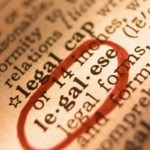 My firm, Lloyd Green Solicitors, acts for claimants and we deal with workplace accident and injury claims on a daily basis. Any employer ought to know that in addition to a successful claimant being entitled to compensation for pain and suffering, he or she, if they are unable to work, for a short or long term period, will also be able to claim that ongoing loss, together with legal and medical costs.
A total payout for personal injury can range from perhaps £5,000.00 for a very minor case settled quickly through to literally millions for a catastrophic injury. An employer will be liable "to take the victim as he finds them" in law, so what may seem to you to be innocuous or an unseen injury such as a fall causing perhaps some kind of mental health issue, may still result in a very expensive liability.
Another compelling reason to have insurance is that, having emphasised how important it is to take staff safety seriously, even as a lawyer, I have some sympathy with small businesses who have faced a barrage of different regulations over the last decade. Many struggle to keep up with requirements notwithstanding a good intention. This is especially the case in current economic times where many businesses are simply focused on survival. However, ignorance of the law is no defence in law and this should be remembered.
Even if you take your staff's health and safety very seriously, you may still find you are liable for incidents where you believe you shouldn't be. In certain situations, under the legal principle known as vicarious liability, you may be legally responsible for acts of your employees to other employees, such as an assault in the workplace.
Consequently, even if employer liability insurance was not legally compulsory, it would be extremely risky not to ensure you have a policy, especially given the cost, depending on your type of business, your ability to show you have taken steps to understand relevant legislation which may apply such as, for example, the Manual Handling regulations, and your claims record, is generally fairly modest for the cover provided.
It always amazes me that, whether through ignorance or otherwise, there are still a proportion of businesses that don't have employers liability cover. The penalties for failure to have this insurance or being unable to produce a certificate requested by an authorised officer are up to £2,500 per day for not having insurance and up to £1,000.00 for not being able to produce a certificate.
Finally, as with all insurance, when applying for cover, remember that you have a duty of utmost good faith to the insurers and must make full and frank disclosure to them. Failure to do so may mean your policy is voidable by the insurers for material non-disclosure and that will mean you are left with no cover even if a claim has started or of there are other claims yet to be made for that period of insurance.