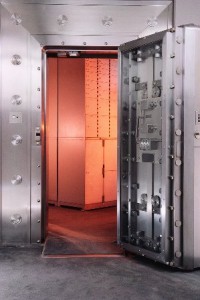 Purchasing jewellery and storing it in a safety deposit box is becoming very popular at the moment as the price of gold increasing all the time.  However, what is the best option for insuring these items?
You have three options when it comes to insuring your valuables.  You can either insure the items under a standalone jewellery insurance policy, take out a combined jewellery and art/antiques policy or have the items listed under your home contents insurance.
1.     Jewellery Insurance Only
Standalone jewellery insurance will provide cover for your valuables whilst they are in the bank only.   There is usually no policy excess applicable to these policies, therefore if you need to make a claim there will be nothing deducted.
Items will be insured on an agreed value basis and there is no need to specify individual items unless they are valued more than £25,000.
The premiums for standalone jewellery insurance for items kept in a bank tend to be fairly low, for example a collection of jewellery around £100,000 we are seeing premiums as low as £200.  The minimum premium for jewellery insurance only in a bank safe is £126 including insurance premium tax at 6%.
Cover will be arranged via a leading Lloyds of London Underwriter.  Our policy will provide cover for the physical loss or damage to your items.
The cover also includes:
Newly acquired items will be covered up to 25% of the sum insured
Option to have items cover on a fair market value basis
Theft cover
Obtaining a quotation for jewellery insurance in a bank safe is a very simple process.   All we need from you are a few basic details.  If you would like us to provide a quotation for jewellery insurance only kept in a safe deposit box, please complete our contact form and we will be in touch.  Alternatively, call Lita or Christina on 01489 579808 (Mon-Fri, 9-5pm). (See Keep Your Jewellery Safe with Safe Deposit Box Insurance for more details)
2.     Combined Art/Antiques & Jewellery Insurance Cover
If you have fine art, antiques or valuable collections there is another option available.  If you are looking for cover for these valuables as a separate policy from your house contents insurance, then you can include cover for your jewellery alongside your fine art and antiques.  Cover will include loss and damage whilst anywhere in the UK however the total jewellery sum insured can not be more than 25% of the fine art and antiques total sum insured.
3.     Jewellery Insurance under home contents
If jewellery only insurance isn't right for you, insurance for valuables can be arranged under your home contents insurance.  This is the best option if you intend to take your jewellery out of the bank for special occasions.
If you have a collection of jewellery valued more than £10-15,000 you will require a specialist insurer for your home contents insurance as most main stream insurers will have a valuables limit of around this figure.
For more information about the cover available please see our guide to house contents insurance.
So  whether you want jewellery only insurance or need to get a home insurance quote to include your jewellery, call us now on 01489 579808 or contact us via our webform.