Mariah Carey famously wanted 'you' for Christmas, whilst Don Gardner wanted his 'two
front teeth', this got us wondering
what you might ask for from Santa this year if money were no object!
Christmas is a time for when many of us like to indulge in a glass or two of wine, and a trip to Dubai International Airport will allow you to purchase a bottle of Chateau Margaux 2009, which claims to be one of the best and most expensive bottles of red wine to ever be retailed, the wine is priced at $195,000 per bottle and there are only three available.
For the teenagers in the family, they might want a pair of the popular converse sho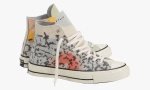 es. A limited edition pair of Converse All Star shoes have been designed by artist Nate Lowan in conjunction with retailer Just One Eye and are lined with Italian calf leather. He has turned his artwork into one of 8 handmade trainers, priced at a cool $25,000!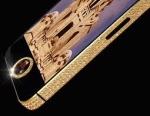 Many clients take the opportunity to update themselves with the latest gadgets and to gain some handheld 'bling'. Stuart Hughes is a designer that can add some precious metals or diamonds to your mobile phone or tablet – a gold and diamond iphone from the designer would set you back £10m!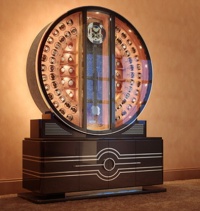 And where to put all these goodies? For the security conscious clients a Dottling GrandCircle Safe might be on the cards! The GrandCircle safe comes with multiple additions including watch winders, a bar, a cigar humidor, a pendulum clock and a high-end sound system.
Whatever you receive for Christmas, you can rest assured that your Executive Home and Executive Plus policies provides automatic cover for gifts, provided we are notified within 60 days of the purchase.
Find out more here.
Article provided by Sterling Insurance.