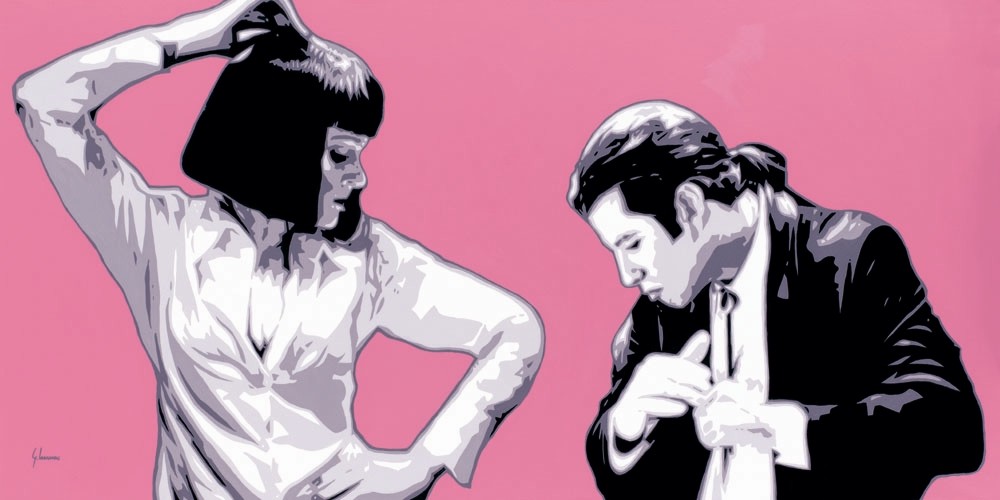 'I Want That Trophy' by George Ioannou
Tips for Buying Art from Artist & Gallery Owner George Ioannou
The million-dollar question in the art world is who's trending and who's the next best investment.  The answer often seems to be the artist with the biggest PR budget.
Nowadays it seems like artists will do almost anything to make the headlines or attempt to tag a celebrity to their artwork because 'Hype' really does sell.  The days of the 'Old Masters' are over, it's now about guerilla marketing and creating the shock factor.
So if you are planning on making a quick profit in the art market then the artist making the most noise is always a great place to start your investment, but be very careful this type of investing is no different to the stock exchange and you need to know when to get 'in' and when to get 'out' because over zealous investing can leave you with a big hole in your pocket and a pile of worthless art.
As a rule, artists will always have one amazing cycle of work in them, so if you haven't jumped on board the first collection then you might want to think twice about investing in the second because its very rare that a sequel is better than the original.
Also, never buy art from auction sites, these places are full of fakes and artists often using them to bid up their own artwork making you think that it's highly desirable and a great investment. I've even heard of artists taking this method to live auctions and being successful, they use a team of bidders and go 'fishing' hoping to hook on a over zealous bidder, worse case scenario the team buys the art back, grossly exceeding the auctioneers valuation and only losing a small percentage to the auction house but gaining major tabloid exposure the next day, a small price to pay.
So there really is only one rule to follow and that's the 'Golden Rule' only buy what you like and not what people are telling you to buy.  Trust your instinct and research the artist, it can take 10 years to be an overnight success so the more background you have on them the better. If you can talk to them, find out what they have planned for the future, are they driven by money or passion?  The latter being the answer you want to hear. If you are able to can, try to buy an original artwork, there should only be one of these available and original paintings will always be the best investment.
Prints can still be a great investment but only good if they are part of a limited edition, meaning there is a limited number of them.  Buying art should be no different to buying a car or a house, investigate and if you don't like what you hear or feel then walk away from it.
Article kindly provided by George Ioannou, Artist and Owner of Art Rebellion