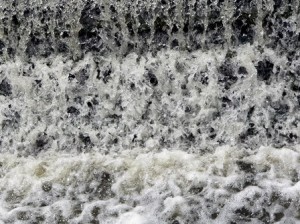 On Friday 2nd November, the Environment Agency and the Met Office issued a flood warning for the whole of the UK. We've had an unusually wet summer leading to an increased risk of flooding in the UK over the coming winter months.
The increased rainfall has led to saturated ground around the country, and high river and groundwater levels.  It means that much less rainfall than usual is needed to top up water levels and cause severe flooding. The Environment agency warns that people should be ready for floods even with relatively small amounts of rain.
Whilst we can't do anything to control the UK weather or the sinking land levels, we can take steps to understand the UK flood risk and put insurance and other mitigating factors in place.
Whether you are worried about your home or business, applying good risk management principles to the risk of flooding is worthwhile. The more at risk your home or business is, the more important it is for you to take steps to try to manage that flood risk.
UK Flood Risk – Insurance and other measures to minimise the impact of a flood
The Environment Agency estimates that businesses that take effective action in response to a flood warning, at least eight hours in advance of a flood, can make up to 90% savings on damage to moveable equipment or stock. To achieve this, effective planning and preparations are needed. You can't afford to rely on last minute ad hoc measures.
The same principles apply to flood risk prevention in homes.  Here's some basic tips you can follow to understand the flood risk you face and minimise the damage:
Understand the risk that your home or business faces.  What is the flood risk in your area?  Make sure you receive free flood warnings by visiting  the Environment Agency Website
If you are in a high risk area put in place a flood plan.  Advice on what to include in a flood plan, can be found on the Environment Agency website.
For businesses – arrange your premises to minimise the risk of damage.
Make sure you've got a business continuity plan in place should disaster strike.
If you are in a high risk area, seek specialist advice from a flood risk expert.
Talk to your insurance broker to make sure you have the correct cover and level of insurance in place.
If you are a business owner and want more information about UK Flood Risks, please read our guide from Allianz Insurance plc.
For home owners wanting more information on preventing flood risks please give us a call.
If you would like to check your insurance cover or want to talk through your flood risks, call us now on 01489 579808 or contact us via our web form.
Related articles:
How to Deal with Flooding Damage – Infographic
How to Deal with a Devastating Flood or Water Damage Claim
Storm Damage Claim – Top Tips on How Best to Present Your Claim